In this article, we will be learning about how to deal with and remove congratulations you've won Virus Android issue. But before that, we must know what is the "Congratulations You've Won" Virus?
It could be an Adware or Malware that pops up when you visit any unsafe or unreliable website. Also, when you download any free app and install it on your phone, skipping up the addon security steps, this Virus might affect your Android device. It usually says, 'Congratulations! You've Won' or 'Congratulations! You Are lucky'. The message may vary, but they attempt the same attack. This Virus mainly targets naive users who have little to no knowledge of technology. It asks you about your personal information like Email-id, Name, Phone Number, or even your Credit Card information. It lures you into giving away your private information and hacks your email address and password, or uses credit card information for transactions and online fraud.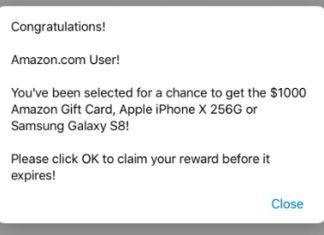 This Virus is created to attract people to make them click on their ad or participate in their contest. It lands you on a website or downloads malware directly and steals private data from your device. This keeps on popping up until you click on it. Sometimes it may lead to your phone hanging up as they consume substantial RAM space.
How do the "Congratulations! You Won Virus" attract users?
This Virus presents itself in a very realistic manner by using spoofed images of famous brands (Samsung, Google, Amazon, Apple, Walmart, etc.), and the offers differ every time the 'Congratulations! You Won' Virus pops up. It gives you offers to win an iPhone, Amazon vouchers, spin a wheel for exciting rewards, and more.
Of course, the main factor that this Virus uses to attract people is the excitement to win big prizes or shopping vouchers. Even the wisest and most skeptical users have fallen prey to this scam. Sometimes people even end up giving their most confidential information that they would not otherwise.
The scammers use different techniques to make the 'Congratulations You've Won' Virus look as real as possible. Some of the tricks are as follows:
The malicious adware tries to hide under legitimate apps or the apps you play or stream music for free. These apps will ask you to provide minimum permissions so that users don't have much time to suspect the app.
Scammers generally use WebView as it does not show the URL or warnings that pop up when you try to access any suspicious website.
If the user ends up allowing device administration privilege to the app, it has a free pass to control dialogs, dodge your safeguards, and access your data that available apps can't.
Most of the scammers use the location of the victim's device to imitate typical behavior for the region and dodge any suspicion.
How to remove "Congratulations You've Won Virus on Android"
In the above section, we talked about how the scammers try to cheat you and gain your sensitive information and get access to your privacy. Now, there are various measures to avoid this scam and get rid of congratulations you won Virus.
Preventive Measures:
Update Apps Regularly: Keep all your apps up to date so that all the security patches get installed on your phone. This ensures that the apps are safeguarded from this kind of Virus. Apps usually install security modules after every update so that the personal data of the user are protected. Hence, it is necessary to keep your apps always updated to recognize and block any new kind of Virus or threat.
Don't Download Any App from Unknown Sources: This is one of the prime ways scammers lure users into their trap. The user tries to download an app from an unfamiliar or unauthentic website and installs it on their phone, ignoring their device's security. One probably thinks that this wouldn't cause any harm to the phone, but it may contain potential virus/adware/malware like the Congratulations You Won virus, which may cause damage or let scammers control your phone.
Install App from Trusted Sources: It is the most preferred and most important measure of avoiding or protecting your phone from 'Congratulations You Won' and other types of virus/scam. Always download the app from the trusted app store. For Android, there is a certified Play Store app to install trusted apps. In case you use an iPhone, download apps from its App Store.
Always Heads-up for Providing Permission to the app: Whenever you install any app, it will ask you for the permissions to access particular functions of your Android phone. Always read the permissions carefully before giving any access to your phone's features. Don't just blindly grant permissions to everything in a hurry to use the app.
Make your essential Data Backup: Whenever there is an attack of the Virus, scammers try to monitor your private data. At times you may need to reset your phone to protect it from the attack. In that case, there can be data loss due to the attack. So, if you have kept your essential data backed up, you can retain your lost data.
Protection App / Antivirus: For protection against the Congratulations You've Won Virus, download any trusted antivirus or antimalware for Android from Play Store, such as Avast, AVG, Kaspersky Antivirus, etc. There are many free ones, so you don't have to worry about paying the price. Antiviruses are right for your smartphones as they provide active protection against various threats like viruses and malware. They also help you clean unwanted data that may be choking up your phone's memory.
How to get rid of Congratulations You Won Virus on Android?
In an unfortunate scenario where you have become a victim of this Virus, do not panic. You can still get rid of this Virus. Follow the steps given below to get rid of Congratulations You Won virus:
Step 1: Uninstall: The very primary step is to remove the suspected third party application that you may have recently downloaded on your device. Check for the newly installed apps and follow the below steps to uninstall them:
First, go to Settings and tap on the Apps section.
In the Apps tab, go to the All Apps section and then search for recently installed apps.
Now, select the app and uninstall from your Android device.
Additionally, use the 'Device Administrator' option under the Security section in Settings. Make sure to disable the 'Unknown Sources' option from Settings > Security > Device Administration section.
Step 2: Force Stop and Clear Browsers to remove Virus: To remove Virus, you need to clear browser data and cookies from your Android phone as this Virus mostly stays in your browser. Also, you can Force Stop browser to prevent them from launching randomly. To do that, follow the below step:
Go to Settings > Apps.
From all the installed apps, select the browser (Chrome, Firefox, UC Browser, etc.) you have installed on your android phone.
Tap the 'Force Stop' option and confirm the force stop of your browser.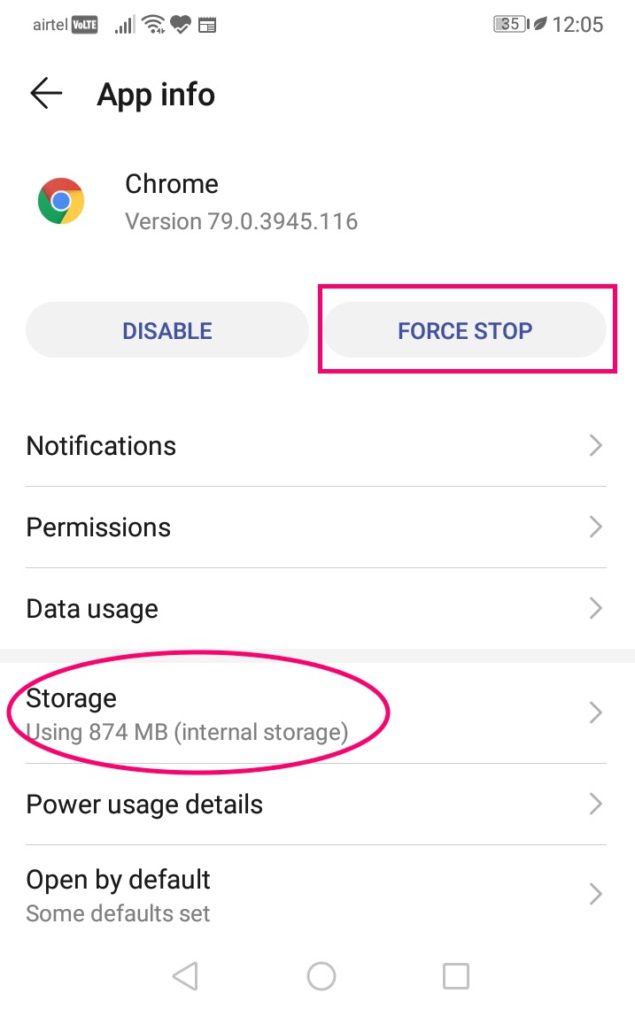 Also, go to the Storage and click on the 'Clear Cache' option. You can again go to Manage Space > Clear All Data option to clear the entire browser history and cookies to ensure device safety.
Repeat these steps for all installed browsers on your Android phone.
Step 3: Restart your Android device: The last step is to reboot your Android device to ensure the steps to get rid of Congratulations You Won Virus have worked.
Conclusion
Internet attacks are not new, and with the rise in technology, scammers and fraudsters have found unique ways to hijack your sensitive information online and use it for their gain. It is always essential for you to stay alert while visiting a new website. Take all preventive measures like installing apps from Play Store or trusted app stores, having good antimalware, keeping all apps and software up to date, etc. In case you end up being caught in one of such attacks, I have discussed the correct steps that you can follow to get yourself out of this mess.
Next time you see a "Congratulations! You Won" message on Android or any other device, you know what to do. Keep your excitement aside and DO NOT click on it. It's a trap.
Recommended: