Living in a tech-ruled time, we're fortunate enough to have cameras on our smartphones. Instead of having to take a DSLR everywhere, we can whip out our smartphone to photograph a dainty cafe or a precious moment.
With every new Android phone release, the cameras get bigger and better. Tech companies focus on camera quality because social media's widespread use has made the camera app necessary.
However, not every user is satisfied with the built-in photo app on their Android phone. Luckily, there are tons of Android camera apps on the Google Play Store. Let's take a look at some of the best camera apps out there.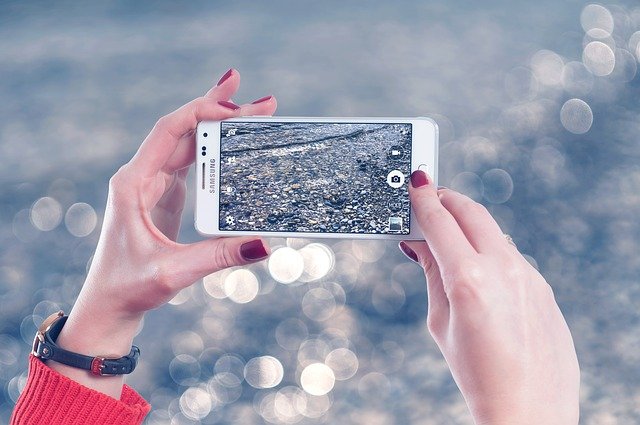 Google Pixel phones are known for beating other high-end models in terms of camera quality and functions. If you don't own the latest Pixel, you can download Google Camera.
The app comes with an HDR camera, allowing you to take well-lit pictures in low-light environments. Plus, Night Sight is a wonderful alternative to your phone's built-in flash.
While the flash lowers photo quality, the Night Sight image sensors bring out details that are often lost in the dark. Google claims you can even take pictures of the Milky Way with this feature. Pretty impressive.
Thanks to the Super Res Zoom feature, you can take close-up shots without the pictures getting blurry. Since selfies have become a ritual at every friend and family meet-up, the Google Camera also has an interesting feature.
The Top Shot feature automatically selects the best time to take a picture. You won't have any more group pictures with everyone's eyes closed or people looking away from the camera.
In the Portrait Mode, you can change the background to black and white while keeping the subject in focus. Even better, you can use the Google Camera Lens to scan QR codes, paper documents and translate foreign text.
Price: Free
Open Camera is one of the best apps for Android, considering it integrates well with most phones. That's probably why it has thousands of positive reviews on Google Play Store
The open-source app is a must-have for pros who understand settings, such as ISO, shutter speed, exposure, etc. First off, the auto-stabilize feature keeps the pictures perfectly crisp even if your hand is shaky. Plus, Open Camera features white balance, HD video recording, exposure compensation, and color effects.
The remote control timer allows voice countdown, making it easier to take portraits or group pictures. You can adjust the app settings to take a picture when someone says 'cheese.'
After taking a photo, you can add location and timestamp tags to make every moment memorable. Open Camera is one of the few camera apps that have Panorama functionality for the front cam too. Overall, it's a great camera application for professionals who've decided to leave their DSLR home for the day.
Price: Free
Before the term 'VSCO girls' was coined, the camera app was already being praised in the photography community for its user-friendly interface.
Although VSCO is more of a stock camera app, it's among those camera apps for Android that also have editing tools. While most other camera apps stop at that, VSCO has grown bigger in the past few years.
The camera app has a sharing platform to upload pictures that you take and edit using the app. You can create your account, view newsfeed, and interact with other users on the app.
Despite being similar to a stock camera app, VSCO doesn't limit you. You get access to VSCO presets and other features in the free photo editor, including saturation, contrast, HDR, fade, and highlight adjustments.
Recently, VSCO also introduced a Video editor with advanced functions like white balance, exposure, and HSL color control adjustments.
Price: Free (Monthly subscription for advanced features and video editing)
When speaking of Android's best camera apps, it's hard to ignore Camera MX, which has emerged as a users' favorite. The camera app takes high-quality pictures in shooting mode and supports all resolutions on your phone's camera.
Additionally, it fine-tunes all photos to make them crystal clear while the night camera feature brightens up pictures taken in low light. To compose your photos better and follow the thirds rule, you can turn on the camera app's gridlines.
Apart from photography, it's a handy camera app that comes with video tools. You can pause videos in real-time and apply cuts wherever you want. Plus, the Time-lapse feature allows you to make motion videos of everything from the sunset to a sports match.
You can add effects to your videos in realtime and change them while recording. That's something you'll hardly find in other camera apps for Android.
Price: Free (In-app purchases)
While the name may be confusing, Zoom fx does a lot more than just zooming in on the subject. It allows you to adjust shutter speed, exposure, white balance, and focus distance according to the frame's lighting and subject placement.
Besides, you can use hardware buttons for different functions. For example, you may designate the volume buttons for zooming in and out of a picture. Since the camera app has auto-stabilization, your pictures will stay blur-free even if your hands aren't stable. 
Along with taking photos, you can also make Timelapse videos and collages in Zoom fx. With hundreds of effects, the app lets you edit your pictures, giving them a professional touch. As there are multiple flash modes, you can take bright pictures in a dim environment.
Price: $3.99
This camera app is the best pick for you if you want DSLR-level manual controls at your fingertips. Besides standard camera functions, the app also lets you use the viewfinder and change bracketing settings.
You can make HDR TimeLapse videos and create picture series in realtime. Also, the app has long exposure support that is lacking in most other apps for Android. You can take Instagram-worthy pictures of light trails or traffic at night.
Depending on the feature you tweak the most, you can assign the volume keys to it. Most other camera apps for Android only let you assign zoom and shutter to hardware keys. But this app enables you to choose any camera function.
Plus, it has a digital zoom accompanied by a 35mm focal length. The advanced features include crop guides, composition grids, and RGB histograms.
Price: $3.95 (Premium Version)
Cymera Camera app is one of the most popular apps on the Google Play Store. Primarily being a selfie cam, the app has recently released some professional features too. For selfies, you can add Christmas, New Year, and Old Camera filters to your images.
The selfie cam also has real-time makeup tools and beautifying features to make your skin look perfect. Additionally, you can edit your face, body, smile, teeth, and hair color.
In the photo editor, the app features lomo, vintage, sketch, and film filters. You can add background, posters, stickers, and filter effects to your pictures while clicking.
Professional photographers will find the anti-shake and out-focusing features quite interesting. Besides, the app also has a Silent Mode that lets you take photos in public without disturbing others. Owing to the Bluetooth compatibility, you can take pictures using a selfie stick too.
Cymera Camera is an impressive intermediate between selfie cams and pro cams. It has filters and special effects that regular users like. Plus, it offers features like focusing and stabilization for pro photographers.
Price: Free
Made by the pioneers of photo editing, this is one of the best camera apps for Android. Adobe Photoshop Camera lets you take high-quality pictures by adjusting parameters using the built-in Photoshop support. You can add effects in realtime, owing to the AI-powered editing.
Additionally, the app lets you auto-tone pictures, keeping them as close to the real images possible. In the Portrait Controls, you can adjust everything from face relighting to face distance. Basically, there's no need to edit your pictures in Adobe Lightroom later.
While professional photographers mostly use the tech features, the lens filter functionality made this app popular among ordinary users. The app lets you select lenses made by photographers and influencers. You can apply these lenses to your images, eliminating the need for any post-photo editing.
Also, the camera app suggests lenses for different environments and subjects. For instance, the lenses for food photography differ from portraits. If you're not sure which lens to pick, the camera will choose one for you.
Price: In-app purchases for most features
With a billion users, the Camera360 app is a go-to selfie camera to keep your social media pages updated. The camera has built-in features to clear your skin, brighten up dark spots, and add over 300 filters.
Besides, it makes your skin smooth, removing signs of any imperfection. Along with your face, there are plenty of body-editing features too.
As for the background, you can change that too. If you don't like your picture's current backdrop, change it to one of the camera apps' many background options. Using the 'Great Artist' feature, you can turn your images into a painting. Overall, the camera is easy to use and amps up your phone photography.
Price: In-app purchases
Conclusion
Imagine going through tons of mobile phone deals to find an Android smartphone with impressive specs and realizing later that the manual camera isn't too great. Quite a disappointment, isn't it? Although every developer is working tirelessly making better Android cameras, you can't find every feature in a stock cam.
Luckily, you can download a third-party app from the Play Store. In this guide, we discussed some of the best Android camera apps as alternatives to the manual camera.
From taking selfies to making igTV videos for Instagram, these apps do it all. Choose any of the Android camera apps for this list and start clicking pro-level images.