Want to add more people to your favorite WhatsApp group? Want to send information once for all?
Don't want to get restricted to just 256 people in your group? In that case, we got you these simple tricks to extend the group limit in WhatsApp.
WhatsApp is one of those IM apps which almost everyone has on their phone. It is used by billions of users for Instant Messaging (IM). It enables users to have conversations in real time. You can send simple text through it, record and send voice messages, start audio and video calls, share multimedia files, and do much more. Not just one to one, you can chat with multiple people at once through WhatsApp group feature.
The WhatsApp Group is one of the widely used features that enables users to create groups of the people as per their choice. The group can be used for various purposes. For example, a department head can use it to communicate with his/ her colleagues, family members can create their separate group, college students can have their own fun chat group, and so on. However, it's not like you can add "n" number of people in the group. WhatsApp lets you add only up to 256 users to a particular group. Why so? We will find out in this article.
Why is there a restriction to add 256 people to a WhatsApp group?
There may be various reasons for that, but we can conclude to have these following reasons of
WhatsApp group limit:
The most probable reason for it may be that it limits the usage of WhatsApp automatically. Like, if there are too many people in the chat and many people are sending messages at the same time, you cannot read the message of everyone at one time. So, less people add convenience to chat with everyone.
Privacy can be another reason to limit the number of members in WhatsApp groups. Maybe this could also be one of the main reasons for it. Everyone in the group may not be knowing everyone in a particular group, so it puts users' privacy to a certain risk.
There may be internal issues to restrict group limits to 256 only. Although, Whatsapp is improving its functionality continuously.
But, what if you have a need to create a WhatsApp group with more than 256 number of people? Can you create a WhatsApp group with more than 256 people? Yes, you can! But how? Let's find out!
How to Extend Group Limit in WhatsApp:
In this tutorial, I will be showing you some tricks on how to increase group limit in WhatsApp. Using the shared tricks, you can increase WhatsApp group limit from 256 members to up to 10K members.
There are mainly two tricks to get off with this group limit in WhatsApp:
1. Without Root (up to 3k people)
2. With Root (up to 10k people)
Now, let me explain these tricks to you.
Trick 1: Without Root
This is a very simple trick to add people to your WhatsApp group. You can follow these few steps to extend WhatsApp group limit and add more number of members to it:
Open your WhatsApp application and go to the group you have created.
Click on the three dots menu and tap 'Group info' option.
Now on the next screen, you get various Group info options. Just tap on the "Invite via link" option.
You will get an invite link that you can share with the people you want to add to your WhatsApp group.
The people who got the invite link can immediately join the group as they click on the link.
Note: This method will add only up to 3k people to your WhatsApp group.
Trick 2: With Root
This trick is to add more than 3k people and less than 10k. In this method, you can choose the value as per your choice. This method has 3 requirement listed below:
Rooted Device
Root Powered ES-FILE EXPLORER (Download from your native Play Store)
Latest WhatsApp version installed
Now, following are the steps that will guide you use "With Root" trick to increase WhatsApp group limit:
Step 1: Open File Explorer: First and the foremost thing is to enable Root explorer in the ES file explorer. For Enabling "Root Explorer" swipe left and give access to superuser. Click on Three line in the top right corner and then click on the Device option in the 'Local'.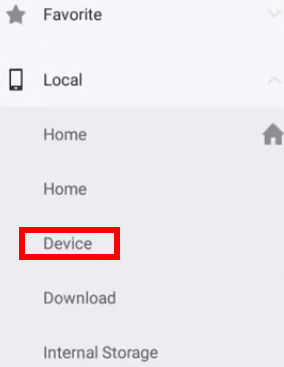 Step 2: Select the data folder: First, select the 'Data' folder, then again tap the Data folder that comes next on screen.
Step 3: Open the folder named "com.whatsApp".
Step 4: After opening that, open the folder named "shared_prefs".
Step 5: Once you open that folder, you get the file named 'com. whatsapp_prefer'.
Step 6: Select the file and tap "More" option and then select 'Properties' option.
Step 8:Then to change the permission, click on the "Change" option and then tick all the options in that.
Step 9: Now, open the file in html viewer/ editor, then find the line "participants_size_limit",and change its value to 9999. Make sure at the end you save change in the html file.
That's all that you have to do to extend WhatsApp group limit.
You can use whichever method you want to increase the group limit but ES-File explorer method needs you to root your device. Whereas, sharing the group invite link is easier than rooting your device. But again, you can go for any of the tricks as per the number of members you want to add to your WhatsApp group.