Let's be clear: internet privacy is one of the greatest concerns of our time. With cyber-warfare, snooping ISPs, and seemingly-abnormal cyber-laws, you need to get around these restrictions. Even if you don't know how to do this, the geo-restrictions of streaming applications will likely be on your mind.
If you're reading this article, you probably love your Firestick but would like to get more out of it. Scroll down below if you're already aware of Firestick and want to know how you can install a VPN for your Firestick. Otherwise, we're heading into a good old discussion on Amazon Firestick next.
Also, this article covers how to download and install the Ultrasurf VPN on firestick. So, keep reading!
What is Amazon Firestick?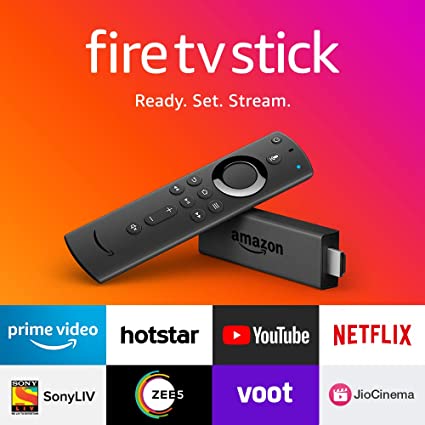 Streaming sports, news, movies, shows… you used to have a platform for each of these. Amazon's Fire TV is a magical solution to bring you one single solution for all your live TV and streaming needs (including music!). How does Fire TV do all that? Say hello to 'Firestick'!
Amazon's Firestick is a small stick that is HDMI-enabled and sticks directly into your Fire TV. It is like traveling with a portable TV. Not just fire tv, you can connect this device to any TV with HDMI and enjoy your movies, tv shows, subscription services, and much more on the go.
Is Ultrasurf a VPN?
There are a lot of misconceptions and opinions on this particular question. Whether it is a VPN or not is a hotly-contested question. Well, the answer is both yes and no.
As much as Ultrasurf is capable of encrypting internet traffic to avoid tracking and restrictions, it is different from some of the standard VPN services.
Many people consider Ultrasurf as a proxy rather than a VPN. This is because Ultrasurf requires you to use a web browser, unlike all other VPNs that have a client on desktop. As it requires you to use a web browser, Ultrasurf VPN (or proxy) also verifies the security lapses on the browser.
Why Ultrasurf?
This question may have been on your mind from the beginning given that there are other VPNs available. However, there are many things about Ultrasurf VPN for Firestick that we liked:
We know your concerns when using US-based company services. It is known as a 14 eyes alliance for a reason. Therefore, you have to be extra careful when using such services.
However, the good thing about Ultrasurf VPN for Firestick is that it only stores the basic data about you as it is a browser tool. So, don't worry too much about this VPN on Firestick.
As already mentioned, it is more of a proxy rather than a VPN for firestick. It therefore only allows the HTTPs traffic rather than HTTP through the servers. That means a new IP address is allocated.
Limitations of Ultrasurf VPN
Unfortunately, Ultrasurf VPN for Firestick, like all other free services, comes with a few cons and limitations.
Many users have reported for a long time that the service is very slow. The Ultrasurf VPN support has long claimed that their speed issues are resolved. However, we are yet to see a noticeable improvement.
The fact that there isn't enough information available about Ultrasurf makes the service a little suspicious. Generally, when you are putting your trust in service to handle your data and security, people expect comprehensive information about the measures and protocols being used.
Does Ultrasurf Actually Work?
It does, but only up to a certain point. However, what more do you expect from a free service? This is an amazing tool considering how small and portable it is. Ultrasurf VPN will display the content such as Facebook, Twitter, or youtube that is restricted to your location without any problem. Your IP address will be anonymous, so you can surf the internet easily with needing to worry.
However, let's put it out there: "it is not the best out there."
There are many other VPNs (free ones) that provide a secured and encrypted connection, whereas Ultrasurf VPN on firestick doesn't do that. Additionally, Ultrasurf is not a multi-platform VPN; it only comes in the PC version and Android Playstore. If you want Ultrasurf VPN for IOS, you are better looking elsewhere!
Also, if you want to unblock Netflix with the Ultrasurf VPN, it will unblock it. But it does this slowly: you'll face buffering and lagging in loading the video in high definition, so it is totally not worth it.
How do I download Ultrasurf on Firestick?
Downloading Ultrasurf VPN on Firestick is also a no brainer. Here is a step by step guide on how you can download Ultrasurf on Firestick:
Firstly, go to the official website of Ultrasurf VPN and download the zip file for installation.
Unzip the file to your desired location.
Now, locate the executable file with a name similar to u1103.exe and double click that file to open it.
You'll notice that this executable file will open the web browser instead of the installation wizard to install the Ultrasurf VPN for Firestick. You'll then be able to see the Firestick Ultrasurf VPN interface on your web browser. 
That's all you'll need to do to download. You can tweak the settings a little after you install Ultrasurf VPN for Firestick, though the default settings work just as fine too. From then on, you'll have a secure internet connection for surfing. If you wish to close the Firestick Ultrasurf VPN, closing the interface will suffice.
One more thing: if you want to use Ultrasurf VPN for Firestick with other web browsers, you won't be able to use it directly, as the default is Internet Explorer. You have to download a specific extension to use Ultrasurf VPN with Google Chrome. There is also an Android compatible application for Ultrasurf VPN available.
How do I Install Ultrasurf on Firestick?
Here comes the real question now: how to install Ultrasurf VPN for Firestick. Don't worry about that either, here is how you can install Ultrasurf on Firestick:
Firstly, click on the Firestick settings 
Then click on MyFireTV or Device and select the developer option 
Look for the options called "Enable ABD debugging" and "enable apps from unknown sources," and click to select these options. This is required because you need permission before installing apps from unknown sources, other than Google Playstore. 
Now, go back to the firestick home screen 
Go to the search bar and search for "downloader."
You'll find a "downloader" app icon in the search results, click the "get" option to start downloading
Once the app has been downloaded, click on the app to open it as you'll need to enable JavaScript from the settings. Click on "yes' if you get a JavaScript warning after opening the app. 
Locate the home option in the downloader app to type in the URL. Type any site in the URL field and click the Go option. 
Once the process of downloading is complete, click on the Next button which will appear your screen
Then, click on the Install button to install Ultrasurf VPN for Firestick
Once the installation is complete, you'll be prompted with a message that the app has installed. You should then click on the "open" button
Then click the "Done" button and on the following screen and select the "delete" option to delete all the APK files for Ultrasurf VPN 
Click to open the app on your firestick. You'll be able to see the toggle button on the screen labeled "switch to connect." With your remote, click the OK button on the screen to turn on the toggle for connecting. 
A connection request page will appear on the screen seeking your permission.
Click the OK button to set up the Firestick Ultrasurf VPN. 
This will turn on the toggle and set up your Ultrasurf VPN for Firestick. Now you can enjoy your movies, songs, TV shows, and much more without any hurdles!
Conclusion
Firestick Ultrasurf VPN is a great tool when you want to secure your connection to avoid the malicious attempts of hackers. If your main concern is to prevent monitoring and recording of your internet activity from your ISP, Firestick Ultrasurf is the right tool for you!
If you want to install Ultrasurf VPN to use it exclusively for Firestick, there is no better VPN option for that. However, if you want to install Ultrasurf VPN for any other purpose than Firestick, then it is better not to use Ultrasurf. There are many other options available if you want to unblock Netflix or similar programs, Ultrasurf VPN won't work as well for this purpose, or may not work at all.